RePubIT integrates and connects with numerous HR, marketing, and analytics services to better meet the needs of our digital customers. As a result, we have made it a point to build our Platform so that it plays well with others.
Google Tag Manager

Google Tag Manager (GTM) is a tag management system that allows you to quickly and easily update tags and code snippets on various web applications. GTM has been built into our Platform to help facilitate the ability for you to easily add and update custom tags for things like analytics, marketing optimization, and other similar tools. We've utilized GTM for a number of custom integrations, including, for example, integrations with learning management solutions, tracking, and survey platforms. GTM will report to your data environments allowing you to access a vast array of actionable data for your business.
Marketing Automation

Leveraging GTM, you can integrate your marketing automation platform into your digital content for a superior customer acquisition and reporting solution. Better than just a PDF, our digital editions offer you greater insight into the exact content your leads are reading. Rather than just knowing that a lead received your PDF, you can know that the lead actually viewed all 10 pages of your digital edition, for how long, whether they revisited or shared it, ranking this information accordingly. Supported marketing automation platforms include HubSpot, Salesforce, Pardot, Marketo, and Eloqua.
SCORM and xAPI eLearning Data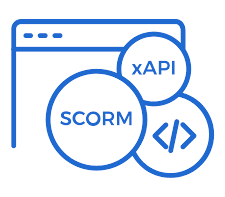 To track eLearning and online training, standard data formats SCORM and Experience API "xAPI" are used worldwide.
IEEE
,
ISO
, and the
Advanced Distributed Learning Initiative
manage these. SCORM enables learning elements like Quizzes to report out student progress and scores. Experience API elevates SCORM by enabling much more detailed data recording such as pace, learning path, frequency of access, geolocation, sharing, searching… RePubITs data architecture reports SCORM and xAPI to learning record stores and learning systems seamlessly. Managers certify learners and generate ROI for HR, Sales, L&D, and business development.
Analytics & Big Data

Included with our Platform is a comprehensive analytic suite called Thermostats, providing over 50 reports on reader interactions with your digital content. In most cases, reader interactions are reported within 5 minutes of the occurrence. Reporting on information like active users, reader demographics, and advertiser impressions, your analytics can be accessed at any time through your dashboard and are available to download. All of our analytic data is built on the back of Google BigQuery, which can be leveraged for larger, in-depth data mining initiatives if desired. In addition to our own analytics, we also allow you to track reader engagement through third-party solutions like Google Analytics, Chartbeat, and Adobe Analytics. By incorporating third-party analytic platforms, we've made it easier for you to track digital edition data alongside other data – like your website traffic.
Google Ad Manager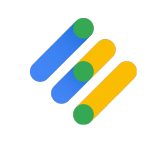 Google Ad Manager (GAM) is a free solution from Google to manage digital ads, which we have integrated into the Platform throughout the replica and responsive reading experience. If you already use or are interested in using GAM, you can connect your GAM account to our Platform to feed a number of unique digital ad spaces in your desktop and responsive reading experiences.
Third-Party Content Solutions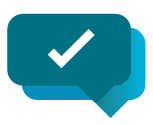 Your responsive content on our Platform can be fed to a number of third-party aggregation platforms like Apple News, Google Accelerated Mobile Pages (AMP), and Facebook Instant Articles. We can also feed your content to a WordPress website using our convenient WordPress plugin or through other content management solutions like Metro Publisher.