Get ready for a week of full immersion at I/ITSEC 2015 with RePubIT
With the full complement of 400 exhibit stands I/ITSEC is set to be even bigger this year than 2014 which saw 14,000 conference registrants  including 1,850 from 60 countries.  This major event justifiably claims to be "The World's Largest Modeling, Simulation and Training Conference" and this year's keynote theme: 'Forging the Future through Innovation' is completely appropriate at this time.
At RePubIT we perceive that new, often disruptive, technologies supporting distance learning, publishing and mobile communications – all instrumented with experiential analytics (ask us what this means!) are truly opening new vistas of innovation which will even go beyond Education and Training to influence the user experience and attainment wherever information is shared and consumed.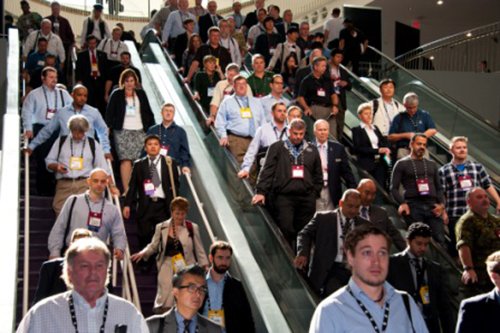 The military sector plays its part in spurring innovation which can, today, almost immediately provide spinoff and benefit to the commercial and academic sectors.  In our role as contributors and leaders within the Actionable Data Book (ADB) exploratory effort of the IEEE and utilizing the xAPI specification of Advanced Distributed Learning Initiative, RePubIT is proud to have been invited to participate in association with ADL, on the exhibition floor based at the NATO booth #2619.
Come and see us and let us show you demonstrations of our truly innovative phenomenon in electronic publishing – The ADB.  Challenge us to show you why this is a truly new and powerful tool for reforming the means, management and mastery of how we can read and understand.  We built the capability, now you need to raise your expectations of what to demand from it.
Article contributors @ I/ITSEC 2015 – John Costa & Ian Gibson